We will begin by downloading the Nuntius Drupal integration and enable it.
Now, under admin/config/system/nuntius we will set the settings in the next form: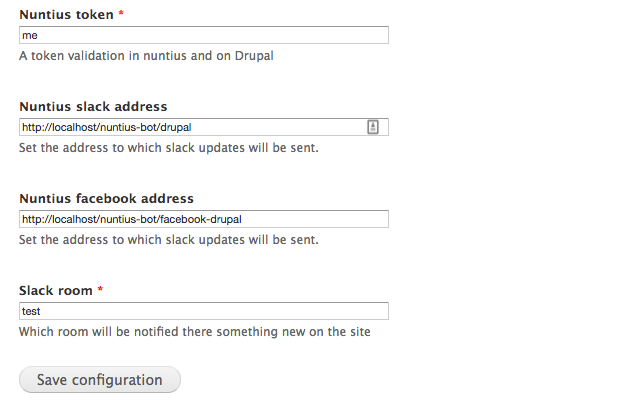 Let's go over the settings:
Nuntius token - this is a token which help us validate the incoming webhooks.
Nuntius slack address - Drupal will send information to this end point.
Nuntius facebook address - Same as the above but oriented for Facebook Messenger.
Slack room - The target slack room to post the messages.
Don't forget to add Nuntius user as a member of that room.